Custom Prints
Celebrate your season forever with a one-of-a-kind print
Select the type of custom painting you'd like to get started
$175+
One of our favorites! Capture your family's lovable furry friends forever.
Custom Wedding Illustration
$350+
Never forget the day you said "I Do" with a custom watercolor illustration.
Custom Moment Illustration
$400+
Make your most precious moments last a lifetime.
$400+
Remember one of your families biggest purchases in a special way.
$750+
Share your stories of where you have been so that they can last forever.
$350+
Celebrate your event with custom invitations.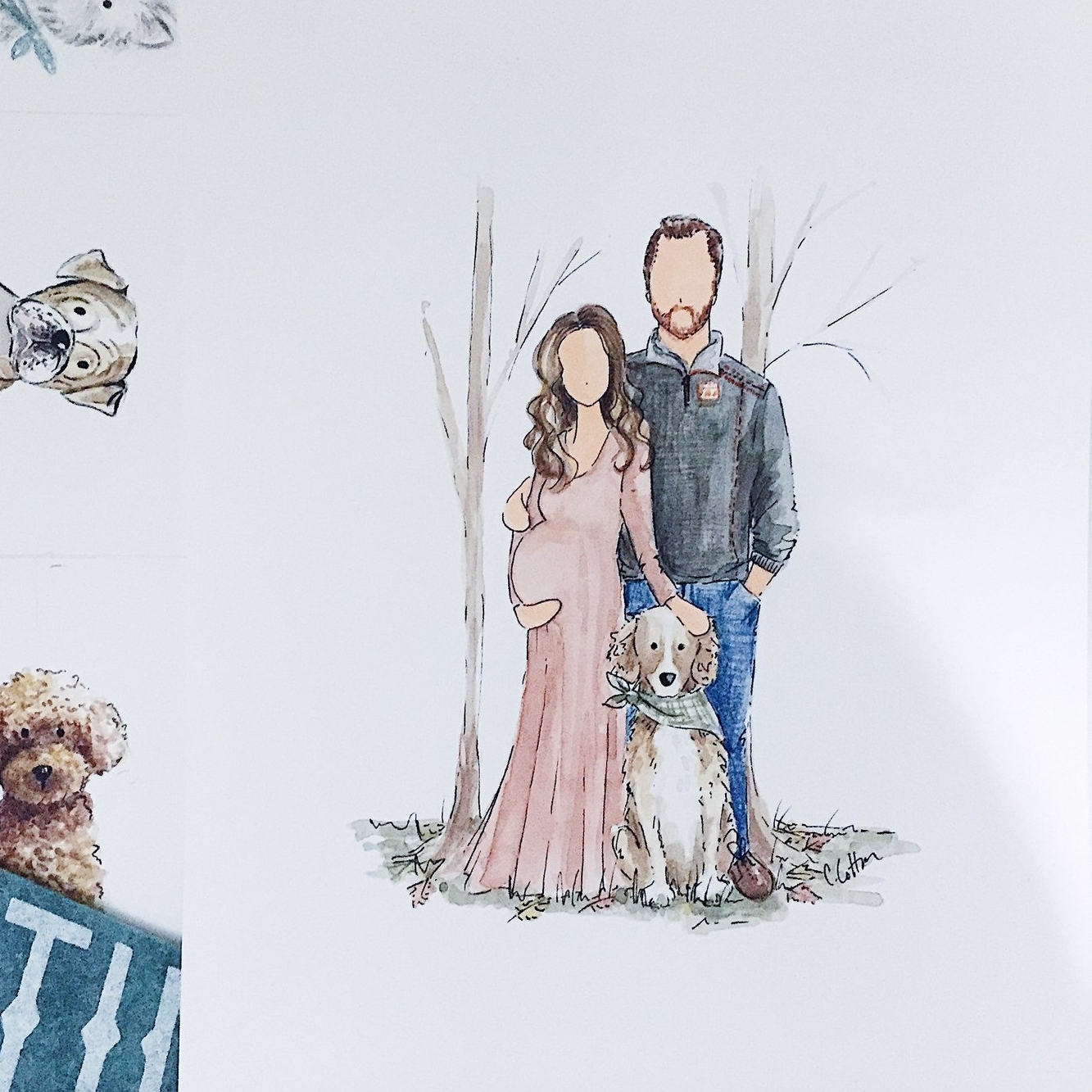 Custom Family Illustration
$375+
Capture your loved ones in a memorable way to be remembered for years to come.
Custom Individual Illustration
$350+
Show the world who you are with a one-of-a-kind portrait.